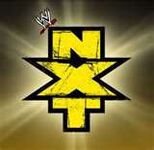 Name: Next
Debut:2010
Headquarters: Madison, WI
Owner: Mike Graham
NEXT- Wrestling School
Edit
Next Wrestling school is a WWE wresling which was started in 2010. The School is designed to generate new superstars into the WWE brands Raw and Smackdown. People that decided to become Wrestler start in this school first. During their time in the school legend are made for the Future of Caw wrestling.
Current Roster
Edit
Brett Walker
Delirous
Leo
Mike Graham
Commandant
Ad blocker interference detected!
Wikia is a free-to-use site that makes money from advertising. We have a modified experience for viewers using ad blockers

Wikia is not accessible if you've made further modifications. Remove the custom ad blocker rule(s) and the page will load as expected.