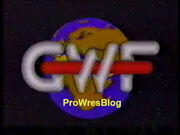 Name: Global Wrestling
Headquarters:  Greenfort, ME
Owner: Mark Fox
Networth 1,450.000.00
Global wrestling was the invention of Mark Fox after a career in the stock martket Fox decided to pay to have some the world's greatest title come to his league to bring attention toward the US. Upon until the point of the birth of GLW wrestling in the USA was not very often and most avoid the USA because of the weather conditions and poor fan base for the sport.
Ad blocker interference detected!
Wikia is a free-to-use site that makes money from advertising. We have a modified experience for viewers using ad blockers

Wikia is not accessible if you've made further modifications. Remove the custom ad blocker rule(s) and the page will load as expected.