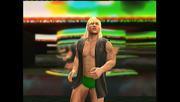 Name: KC Madison
Born June 19, 1947
Nickname: Pretty Boy
Reside: Paris, France
KC Madison was the first Lightheavyweight with GLW. KC wrestle mosly in france and the UK before coming to US with GLW.
Era Ended as Lightweight
Edit
On GLW episode 1 retain the title from Robert Oxford. KC would later lose the title to Tony St. Clair in GLW episode 3.
Ad blocker interference detected!
Wikia is a free-to-use site that makes money from advertising. We have a modified experience for viewers using ad blockers

Wikia is not accessible if you've made further modifications. Remove the custom ad blocker rule(s) and the page will load as expected.